Välkomna till SE*Sightly Dolls
Jag föder upp den underbara kattrasen Ragdoll.
En seriös uppfödning av ragdoll i hemmiljö där jag har höga krav att föda upp
trevliga och fina ragdolls. Bevara den som en frisk ras och dess coola temperament.
Ragdoll är den perfekta sällskapskatten som trivs bra inne
och är en trofast, lugn och social kompis.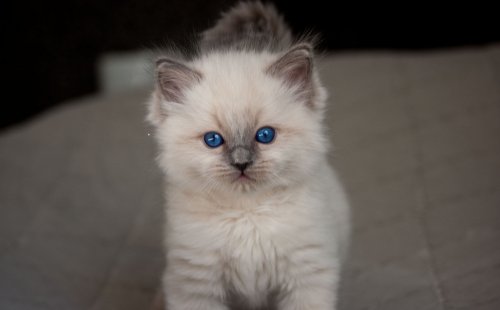 Welcome to Sightly Dolls ragdoll!
I breed the wonderful cat breed Ragdoll.
A serious breeding of Ragdoll in a home environment
where I have high standards to breed nice and fine ragdolls.
Preserve it as a healthy breed and its cool temperament.
Ragdoll is the perfect companion tax thrive inside
and is a faithful, peace and social friend.

Katteriet är besiktad och godkänt av Länsstyrelsen i Norrbotten enligt 16 § Djurskyddslagen (1988:534) för hållande, försäljning och uppfödning av katt sedan april 2016. 
Cattery is inspected and approved by the County of Norrbotten according § 16 Animal Welfare Act (1988: 534) for holding, sale and breeding of cat since April, 2016.

Vi finns även på Facebook "Sightly Dolls ragdoll".
We are also on Facebook "Sightly Dolls ragdoll".